"We have a strong desire to continue developing state of the art processes, systems and operations to produce High Quality Electrical Safety Magnetic Components for the world's future electronics and the generations to come."
Humans-Robots and the future of works must start here and now. It is a seamless collaboration between humans and robots that has never been invented before. 
However, the most mistake as taken is to completely transfer Human activities to Robots without any process fine-tuning for the ease of everything being simplified and becoming unsophisticated. 
On the other hand, success marks Robots will work on the simple steps of the entire process after smoothing things out and unfolding a complexity. As for Humans, they will continue accountable for the parts in a process that require skills which Robots/Artificial Intelligence cannot come to play an important role in operational process control mechanisms and human's everyday life.
It is an inspection of the workpiece or part by using a computerized programming control and software which a program is installed for inspecting the workpieces and visualizing the findings through a camera.
It is an integral process of E-Testing on parts as produced by selecting the qualified and good parts in a work-in-process by the Robot and then Robot shall proceed the parts to a packing stage by itself.
It is a working process by using the robots to help drop glue on targeted areas of the part. The process is set on a fully automated platform which can help to control the amount of glue applied to any precise position and area of the part.
The process sets to meet an industrial standard with a capacity to be grinded at a maximum resolution of 5 nM by a precision grinder with high resolution and reliability.
It is an automated winding machine with high precision and speed. This can help prevent the mistakes in the number of windings and rounds required on the part as produced and controlled. Throughput and productivity of the product or service that a machine can produce within a specified period will help increase the production capacity enough to meet the need of customers.
It is a toroid winding machine that makes the process that can accurately determine the winding directions and the number of turns per a parameter as set to meet the specifications of each customer's parts as produced.
It is a stripping and cutting of various types of wire insulation by using a laser beam that detects the length, scope and pattern of the insulation stripping as needed. This process helps to determine the distance of wire insulation stripping and reduces the soldering time to protect the wire insulation damage.
It is a machine and process to mark Text, Part Number and/or Lot Number being visualized on the workpiece or part by using laser methods which can help prevent peeling and to make the marks on part a time resistance.
Gaining an ability to monitor the operation of tools or machines as commissioning at the shopfloor in real-time. This is an act of preventive actions to the day-to-day operation by detecting errors or malfunctions of the tools or machines right on time and can report virtually to any on-duty crew for a remedy and corrective action.
Digital caliper is designed and developed a function to be friendly for the users that connects the Bluetooth for data transmittance and record to keep the data-log measurable and inter-changeable to the programable computer system during and after the transmittance process. This is helping to prevent human errors in reading, recording and archiving any measurements and indications on part as produced and checked by the users.
It is an automated tester that makes a standard and enables to precisely measure the peel-back force of carrier tape. The testing can conduct and verify a packaging system that is set to meet the specifications of part and its variety as different.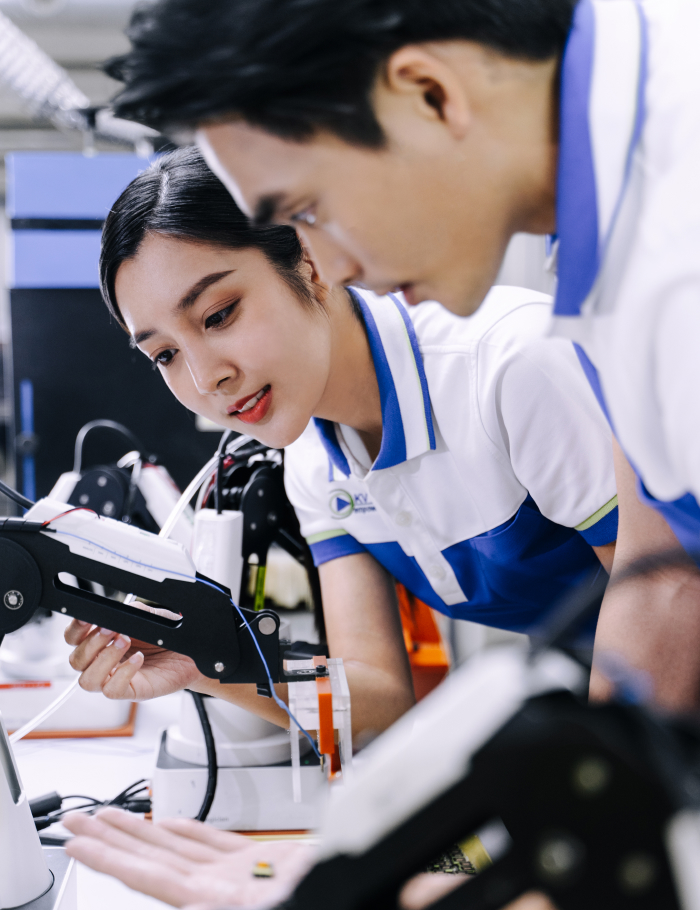 No matter how hard it is … We keep our promise to scale up sustainable innovations and continue helping you live life to the fullest and to keep your family safe by empowering the world's electronics around you with the masterpieces of our power-sourced components. 
We have years of experience to make better products and reliable services you can trust which is more than just a promise. It is also about ensuring that it's about making and delivering good quality. 
Our belief starts from successful strategic workforce planning. KV Electronics keeps a promise in fostering Human Assets making them resourceful and agile in the global business arena – KV Electronics invests in the Human Resource Development, a team at Personnel, HR & Labor Relation Division that coordinates with the people in charge of human asset development across our organization's departments to institute and rollout intensive training programs for Future Technology, Operational Digitization, Green Production, Waste Elimination and Personal Resilience Development. These programs are essential to develop, empower and nurture human assets. We aim to systematically organize a simple platform that strives to foster both leaders and their workforces supporting them with skill improvements and to ensure the plan for career enhancement of the employees through basic and special programs.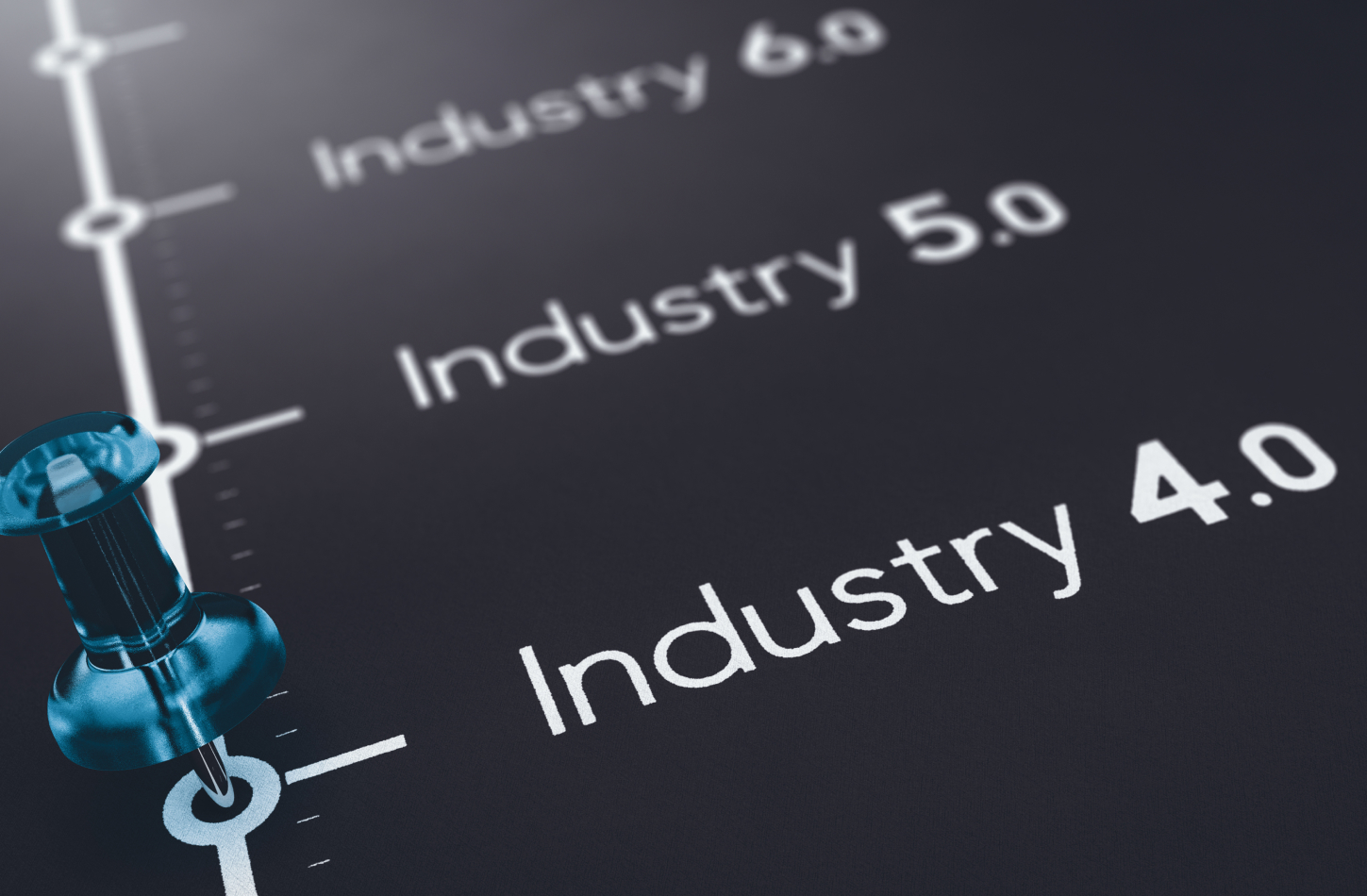 Building the quality to serve markets that also enables customer success. This can be achieved through a combination of reshaping supply chains and the way of procurement that meet perfectly with the fluctuated demands. Ensuring that our manufacturing shall run and continue smoothly whilst any unexpected precedence is professionally managed. 
We understand the right proportion that drives productivity and performs cost-effective operations. Integrating our business model, organization and technology - our leadership sets a goal and positions our organization of all areas in a business to reap the full benefits of the latest Industrial Information Technology, Digital Analytical Tools, the Internet of Things and Industrial 4.0 Approach. 
An effective business model and strategy are important for the future. KV Electronics decided to make a full digital transformation and digitize our company with the technologies that offer the potential to boost and accelerate operational performances in every sector within a company. We particularly focus on getting the full technological platforms deployed and functioning at the Production Control, Process Optimization and Quality Assurance.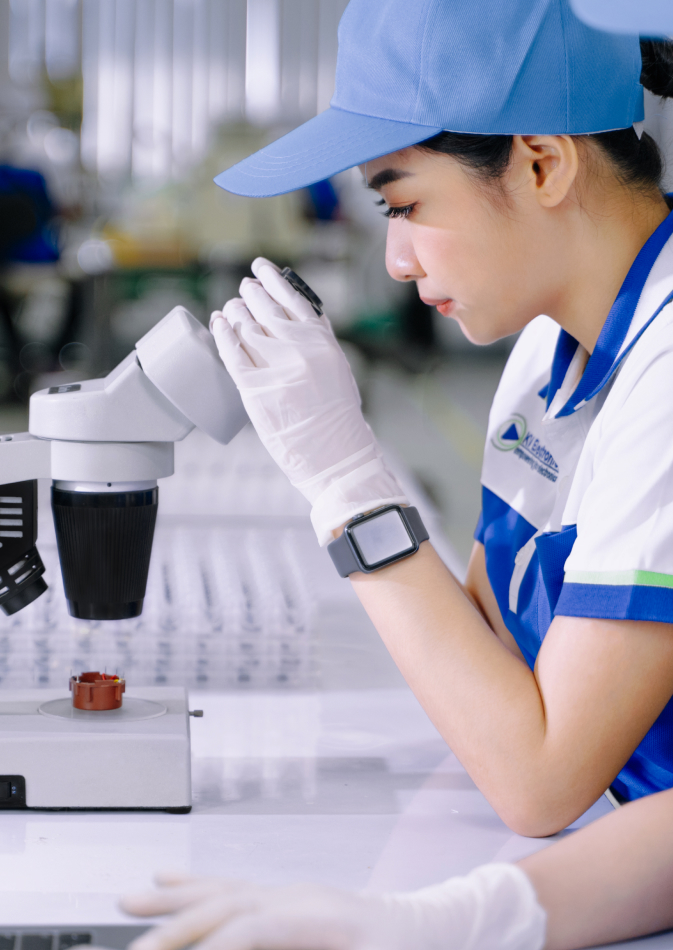 For us, we invest to the area of having a full scaling to the next generation of operational management - Industrial Internet of Things. Also known internationally as IIoT and Industry 4.0, this technology holds the key to unlocking the reductions in waste leading to optimize a leaner process and to make the drastic drop in shopfloor downtimes and to increase the touchless and safety workspaces of hazardous or dangerous working spots for our operators further to creating new business model that makes a better customer experience.
Oriental theory of a quality assurance that makes us better, this is inherent in a core value of KV Electronics, a Japanese word of Kaizen, this means "Change for Better". For us, we interpret the meaning of Kaizen and execute this philosophy in a way "to continue improvements in everyday use and in everyday life". We intent to make the best use of a concept referring to any business activities that must continuously improve at all functions and to get the involvement of all employees from the leadership to our operators at the production line.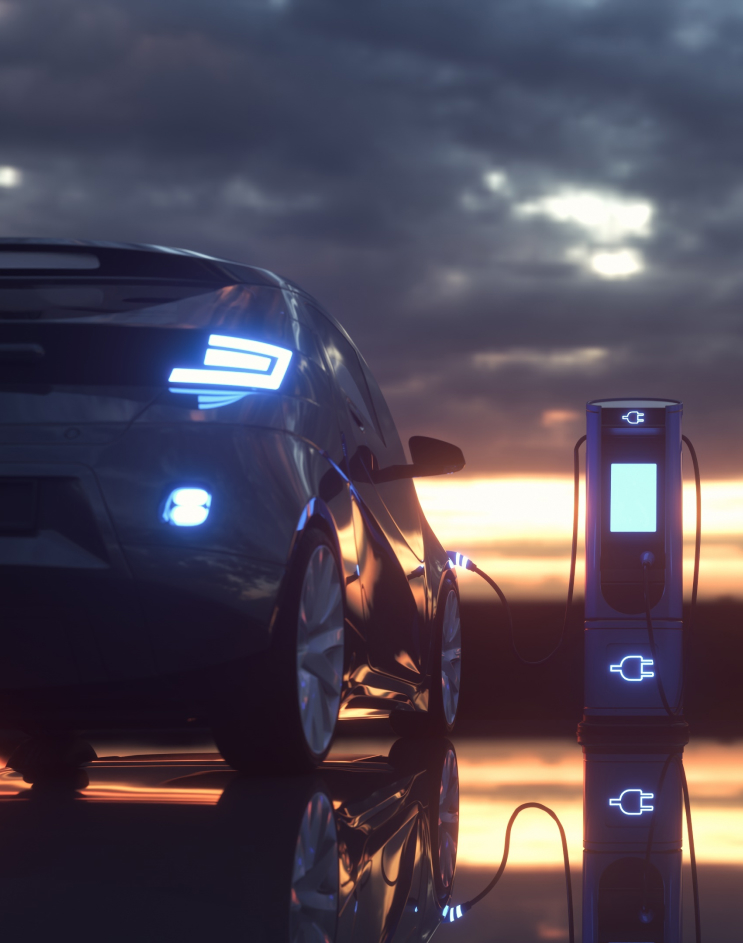 We believe in thinking ahead, KV Electronics allows for real time access to shop floor data. We install Processing Monitoring Software to trace, track and report the critical manufacturing parameters to instantly identify production loopholes and maintenance inefficiencies before they will impact quality, delivery and cost. 
Automation is affordable and available for everyone, but the concern of many is how to make it a success. To be good at automating, KV Electronics simplifies by removing all non-involved parts, waste and steps that do not need to be a part of a decisive process. 
Thereafter, the targets are set for Automation Deployment that helps the selection of automated tools and techniques becomes more foreseeable, accruable and accessible. Our targets are not only a success in business of having the cost reductions and Ontime Delivery Performances through actionable intelligence to enhance a logistic and supply decision making, but we intend to improve the OEE-Overall Equipment Effectiveness by automatically driving processes and activities through real-time data analytics.  
At KV Electronics, Automation is sustainable with our approach of "To Simplify >> To Standardize >> Then Automate.'' is taken from the first.
Facing the obstacles of process simplification is unavoidable. Our team has the habit of not making obstacles, processes and problems unsolvable, we have the tendency of coming up with a better approach of not overcomplicating the processes with the exception of certain cases. But to make them follow simple processes, identify expectations, and manage them separately. With this approach, the standardization and automation of a successful operational process will become easier and possible.
Successful Automation Simplification at KV Electronics comes from the continuous improvement that follows the steps of simplifying the process, standardizing the process and then making the automation.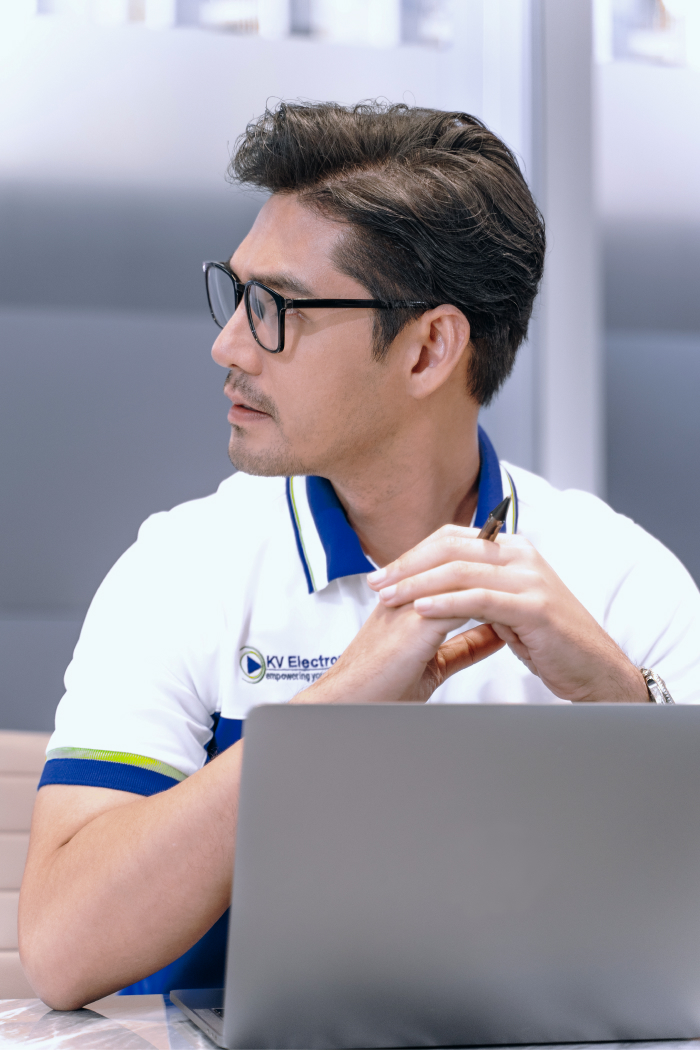 "Choosing KV Electronics, a partner for Your Small-Medium Batch Production."
Because we know you dream big but start small.
One of the biggest challenges for those who make and sell Electrical and Electronic products is - how to find the right manufacturing partner to empower the power-electronics of your product, a partner who understands the change is inevitable and knows the nature of demand, supply and time of market entry.
KV Electronics exists to serve your unmet needs. We provide the most cost-effective production catering the line set-up and preparing the facility fit-up matching and controlling your costs right at the start. 
For many, especially the unique products and newcomers to the market that cannot find yet a linear demand curve of the business forecast - having too much of a particular product manufactured is nothing, but a liability. 
KV Electronics provides a smart way to design the production and scheduling the shop floor control to mitigate business risks of leaving your products manufactured as well as suffering inventory pileup. We know that starting small is not as cost-efficient as ordering products on a larger batch - on the path to success, you try hard to differentiate your products from others. We also understand you design the products to unbeatable specifications and incomparable features. To help you stand out from the competition with your distinct products, they need the right magnetic components that are customizable towards each and every one of your business's needs.
"Because you are different, you need a partner who can design the production that meets the exact specifications of your product - KV Electronics is the answer."
KV Electronics optimizes the production process. Our team innovates the operational technologies that fit the core of producing productivity in mass-customization environments. We provide the advantages to take your product's uniqueness to the next level to stand out from the competition. For us, it's not just about making the most customizable magnetic components for your product, but we also make the most affordable and reliable products you can trust.