Earth Day 2023: The operation to bring mangrove forests back home
Earth Day 2023: The operation to bring mangrove forests back home.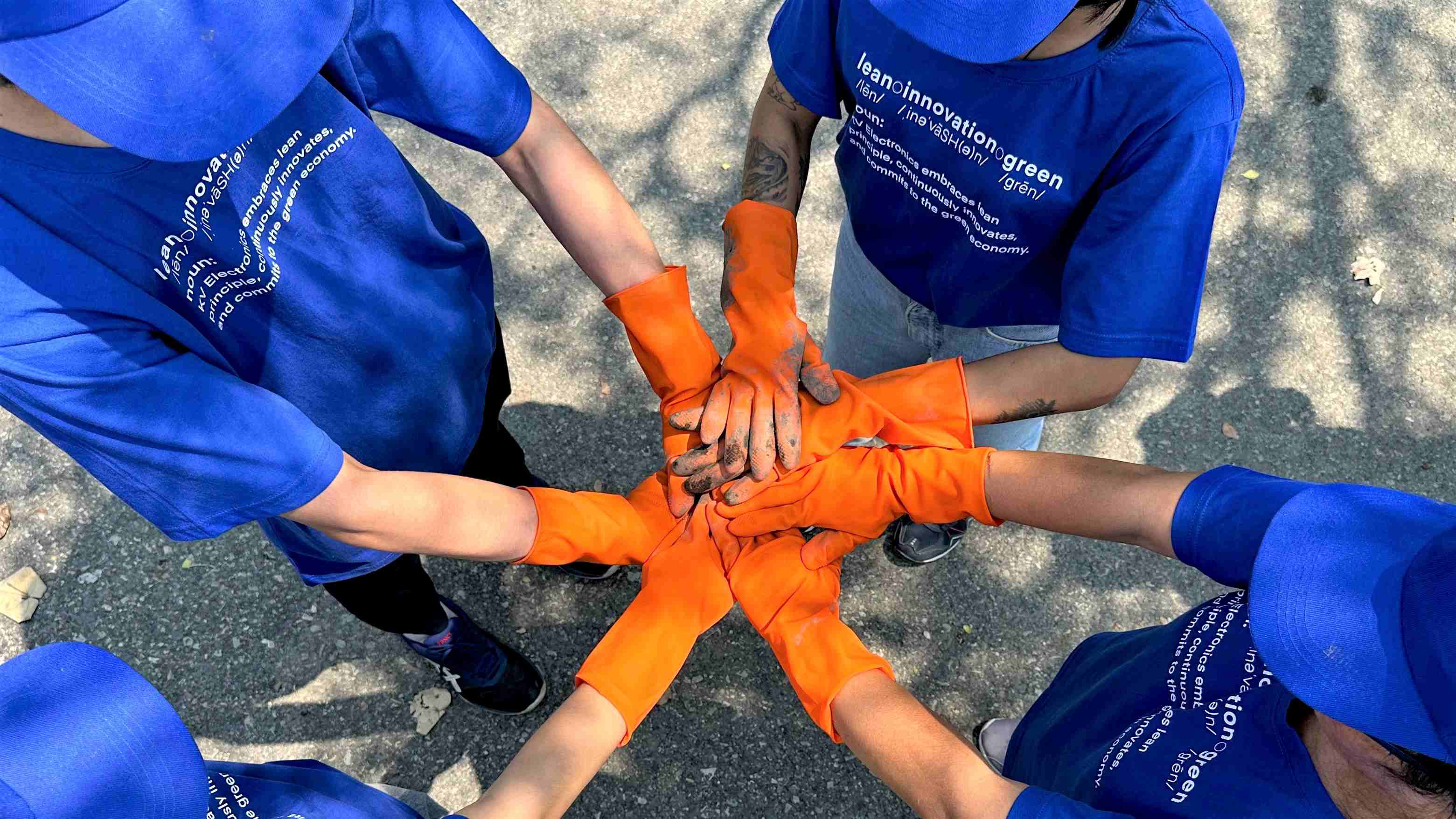 Samut Prakan Province, Hometown of KV Electronics –
Living in a homely environment with beautiful natural surroundings plays a huge part in how our people at KV Electronics feel.
KV Electronics factory roots in a well-infrastructure countryside, an area fully powered by modern utility. The factory is also built right at the shore of the Gulf of Thailand which is one of the most high-industrialized facilities in the country. The factory is located just a short distance driven to the outskirts of Bangkok Metro. at Bang Poo District, Samut Prakan Province in Thailand.
Samut Prakan is a city where fills with industrialized, techy, and natural places that deliver quality supplies to the world's consumers, especially, it is the city of a large-scale industrial area where big and multi-national corporates from the Electrical and Electronics industry are chosen to be their home.
The province is also sometimes called "Pak-Nam" in Thai (or English is Mouth of the River). The part of Samut Prakan province on the west side of the river consists mostly of rice paddies and shrimp/fish farms as well as mangrove forests. The eastern part is the urban center, including industrial factories. The province is also part of the Bangkok Metropolis. The urbanization on both sides of the provincial boundary is identical and populated.
Setting in the new site of more high-tech facilities, the company also offers an additional 3,000 Sq. Meters accessible to ample sources and pools of supply chain supported by world-class logistics reaching out to global customers.
A role in the local community is very important to us at KV Electronics, from being recognized as a good employer through a plan of sourcing sub-parts, supplies, and raw materials locally if possible, sponsoring local events and activities of the neighbor, and hosting an annual open house to the wider community and local partner, this becomes a commitment of everyone at KV Families made to the public.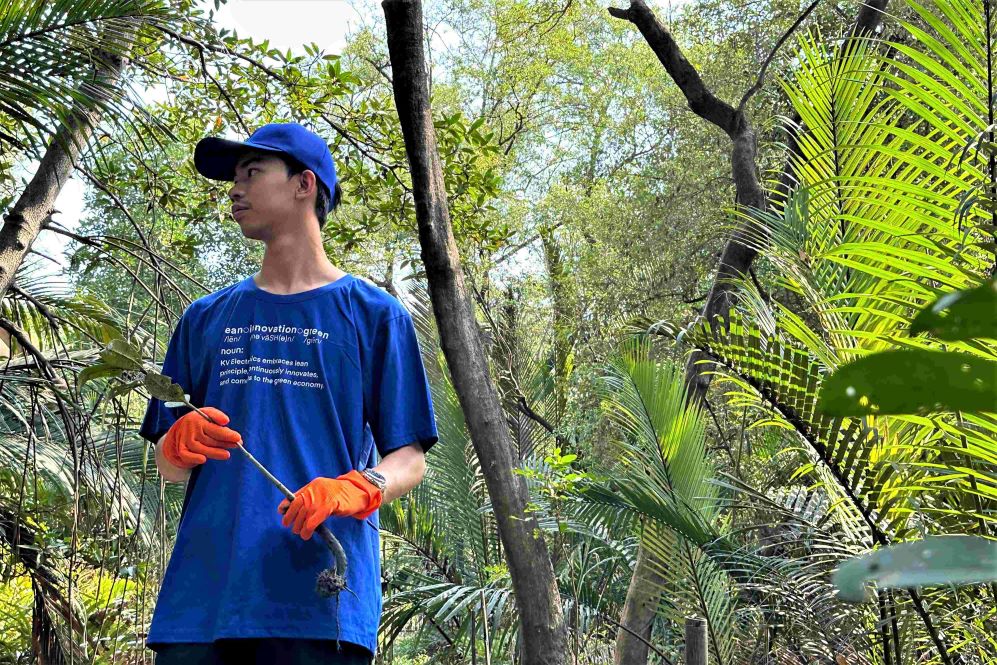 Mangrove Forest in Thailand – On 10 May 1991, His Late Royal Highness King Rama IX, first addressed the importance of mangroves, marking Thailand's recognition of the values of mangrove forests in the country. This history has prompted the government to recently approve a resolution, declaring 10 May of each year as the "National Mangrove Forest Day."
Mangrove Conservation and Restoration Project: we're protecting Samut Prakan live, community, and future.
Thai authority reported from 1961 to 1996, Thailand lost about 56% of its mangrove forests due to the expansion of shrimp and salt farms for business purposes nationwide, with major losses found in the provinces located along the Gulf of Thailand.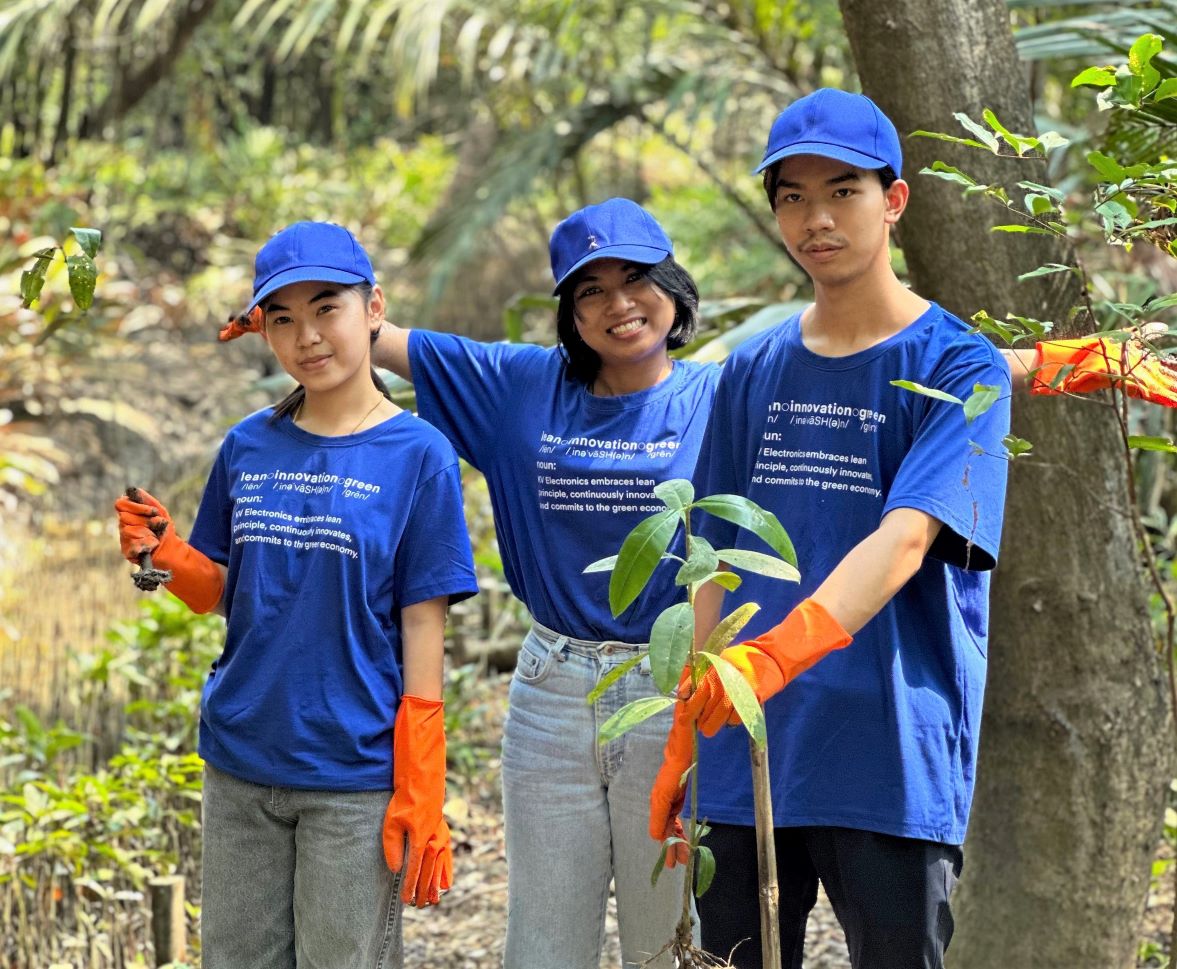 Said by Dr. Katiya Greigarn, Managing Director of KV Electronics –
Supporting GREEN envisions the future of our business. Mangroves provide endless benefits for the communities where our businesses operate and how our people live. The mangrove forests protect communities from the impact of climate change, and global warming chaos, and can generate income through eco-tourism and its naturally aquatic produce such as mangrove crabs.
For businesses of the future, the carbon stored in mangroves can also be traded, and we ensure these benefits reach coastal communities to generate incentives for continued mangrove management by the localists.
All of us at KV Electronics make a commitment to work closely with local activists on their activities that will help preserve these precious resources and restore the mangrove forests back to a community – we all need to come together.
"We're leveraging the power of communities and local businesses in an area of Samut Prakan province to restore mangrove forests back to where they originally belong."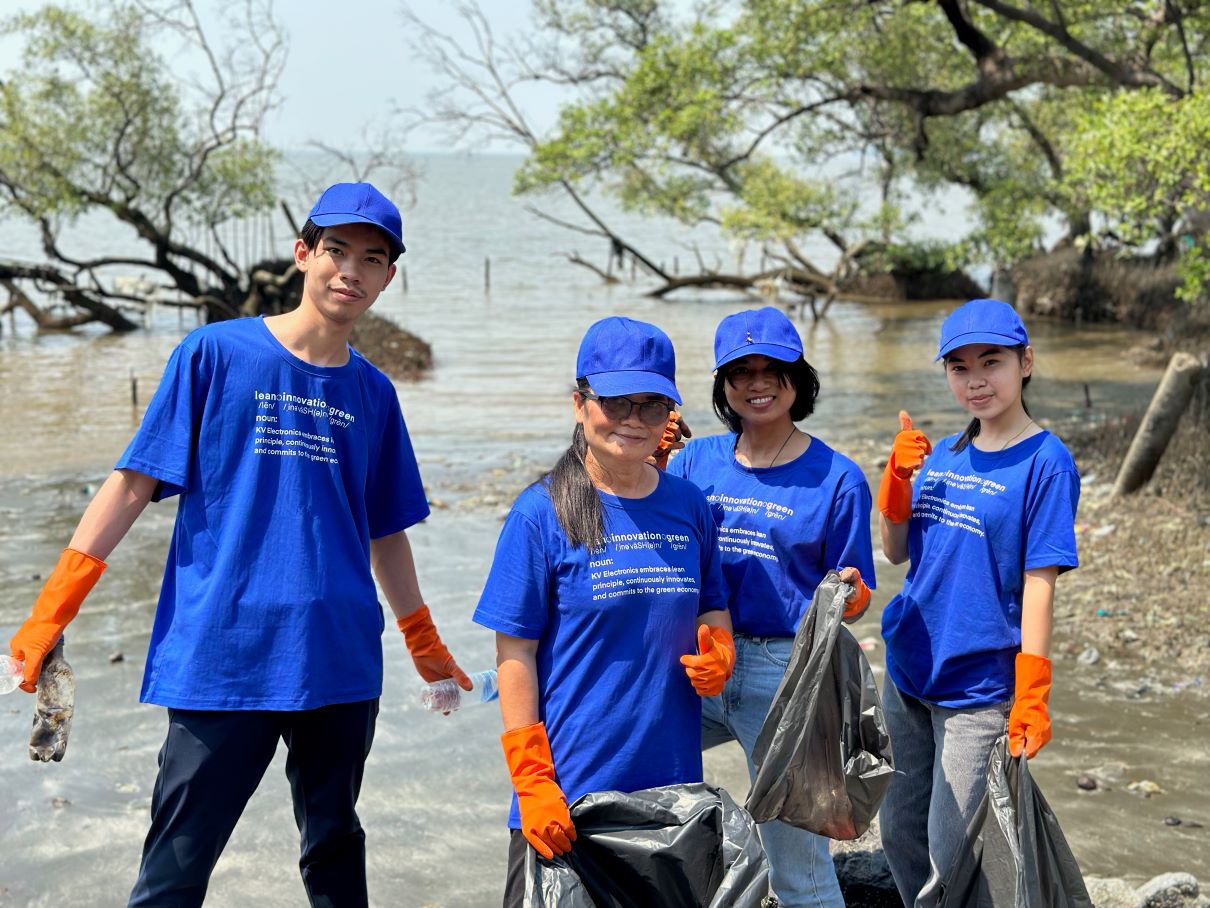 Our families have free time dedicated to supporting the local activists who believe strongly in social change and better living for all.
Teams of KV family take part in events and activities organized at the community together with business partners on public environmental projects against global warming, such as planting mangrove forests, collecting ocean garbage, and many more.
A company is so proud to have people who love protecting nature being part of our big families at KV Electronics, because they all know we care.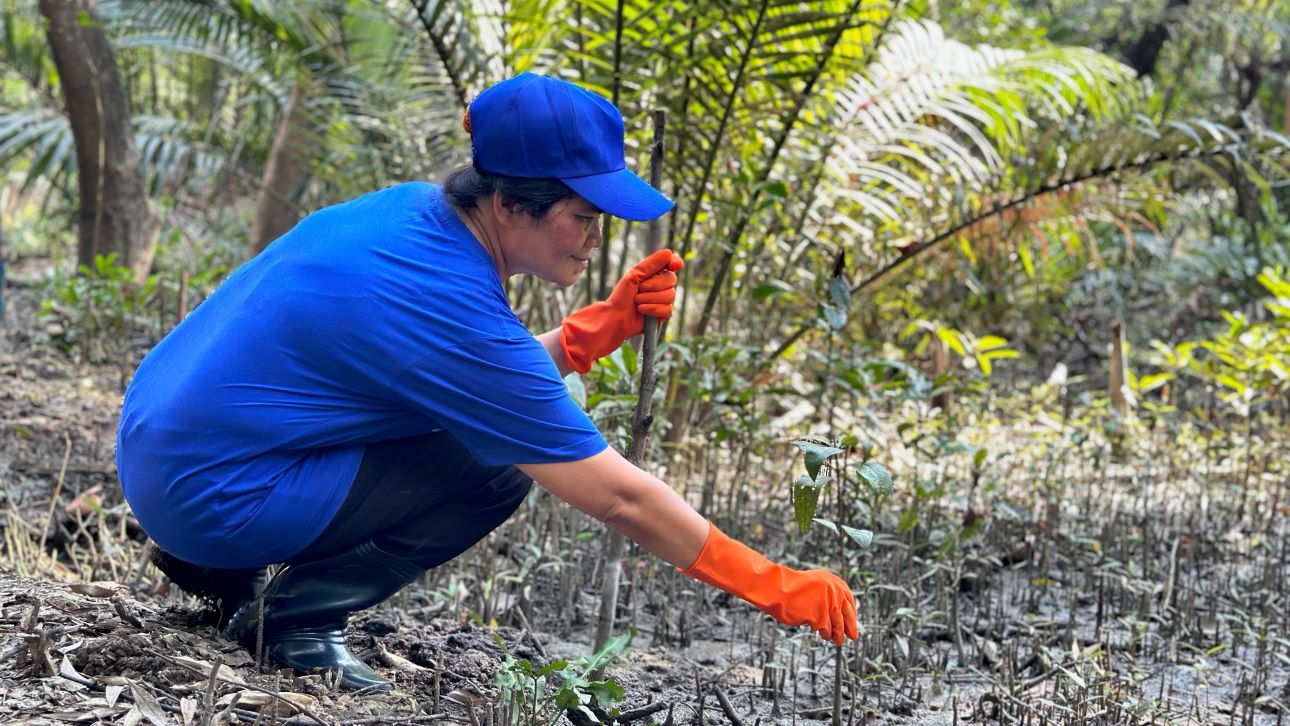 ABOUT Earth Day – April 22
Every year on April 22, International Earth Day marks the anniversary of the birth of the modern environmental movement in 1970. Today, Earth Day is globally recognized as the largest observance to save the world's nature. Earth Day is marked by more than a billion people every year as a day of action to change human behaviors and to create global, national, and local policy changes on the environment.
Source: www.earthday.org