3D Printing Station in KV Manufacturing
3D Printing Station in KV Manufacturing
The future of 3D printing in mass or small-medium batch manufacturing is very exciting for many electronic-part manufacturers. With the continued advancement in technology, 3D printing is now becoming more and more accessible and affordable for businesses of all sizes in electronic procurements and supplies. This means that more and more electronic companies can create prototypes, first samples, engineering parts, and trial products using 3D printing, which this solution can accelerate the manufacturing processes and save on costs for everyone.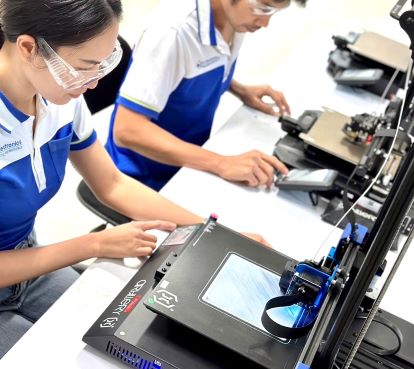 New developments in 3D printing are available to revolutionize manufacturing as many know it. The possibilities of 3D printing are also enormous and endless, everyone just can't wait to see what the future holds for this incredible technology. Therefore, KV Electronics keeps up with the technology and market competition, a company is taking a step to deploy and plug in the new station of 3D printers as part of its operation to serve the needs of customers from quoting to prototyping of their samples and products further to upscale the company's comparative advantages, including set of strategies as follows.
Advantages of 3D Printing for KV Manufacturing
Increased accuracy and precision: Whenever it comes to industrial manufacturing, 3D printing offers a level of accuracy and precision that is unmatched by traditional methods. With 3D printing, parts can be produced with intricate details and extremely tight tolerances. This makes it possible to create parts that are functionally identical to their counterparts produced using traditional methods, but with a much higher degree of precision.
Increased speed: One of the major benefits of 3D printing for manufacturing is the increased speed at which parts can be produced. With traditional methods such as machining or injection molding, the production process can take weeks or even months from start to finish. However, with 3D printing, parts can be created in a matter of hours, sometimes even minutes. This dramatically reduces lead times for production projects and helps companies get their products to market faster than ever before.
Improved design flexibility and customization: Another key benefit of 3D printing technology for industrial electronic-part manufacturing is the improved design flexibility it offers compared to traditional methods like machining or injection molding. Designers are no longer constrained by the limitations imposed by these older technologies; they now have the freedom to create complex shapes and structures that were previously impossible.
Reduced overall cost of manufacturing: One of the most significant advantages of 3D printing for industrial part manufacturing is the potential to reduce costs significantly. In many cases, 3D-printed parts can be produced at a fraction of the cost of traditional methods.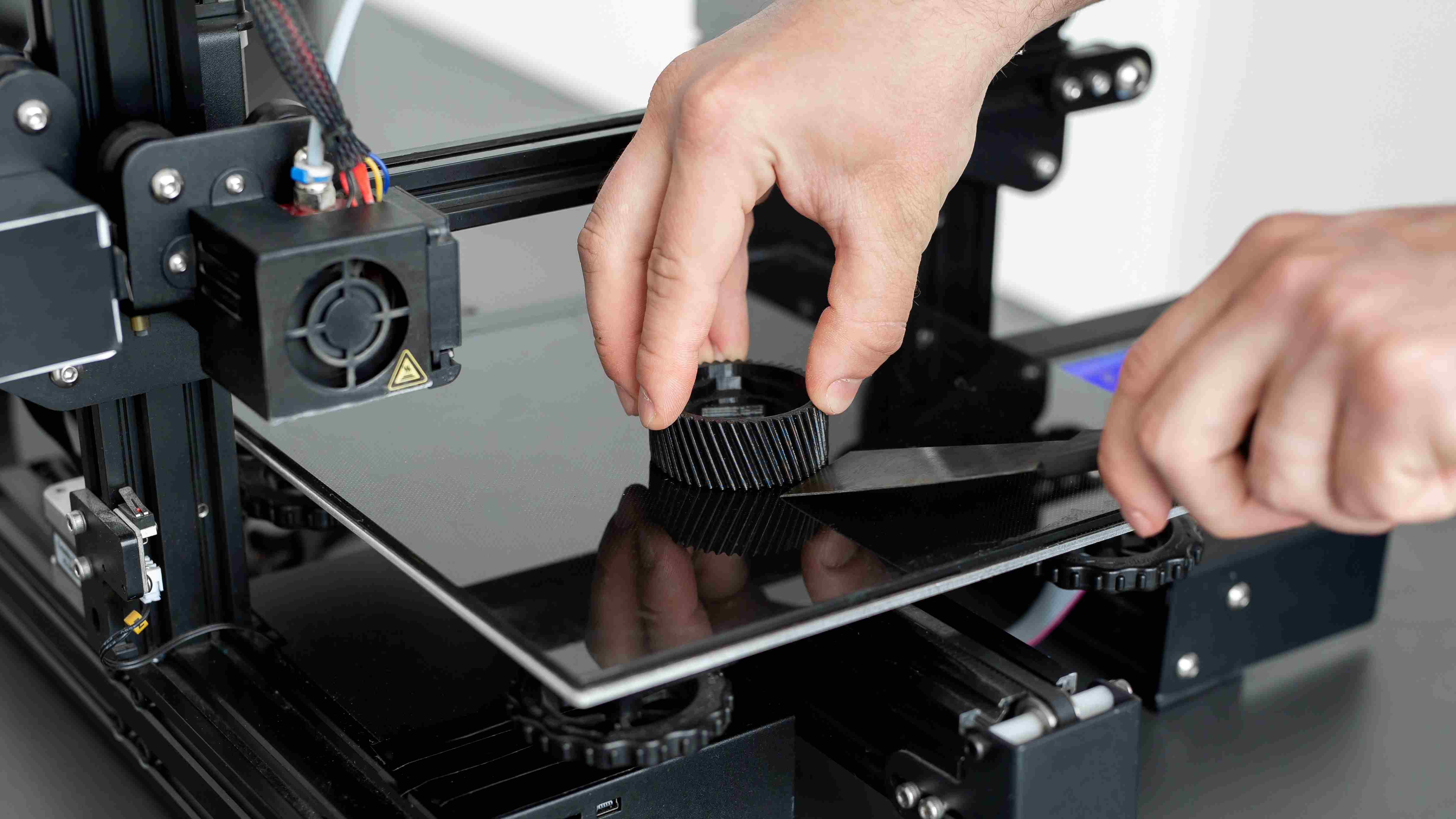 We differentiate developing an internal project profile by integrating 3D printing with in-house engineering knowledge at KV Electronics. We understand the challenges a customer encountered after a failed effort attempted to deal with another supplier who could not resolve a concern that the product was too costly, and also had an inability of delivering the standards for the bobbin winding, which are suitable for the application of the bobbin in use.
The exciting experience starts when our customer learns that KV Electronics, we're a partner who could not only help to simplify the bobbin prototype, but also execute the complex winding, and print out the bobbin using a 3D printer to quickly evaluate the options. Hence, the customer comes to KV Electronics with the expectation that our engineering team can help scale up their sample-making capability and improve the way they source their products for any custom electromagnetic components.
Prior to the building, we studied the part and specifications of a customer, the product was over-engineered, and it came with the challenge of winding, these were discovered by the team. Then, some further refinements to the bobbin prototype for performance were also suggested by our engineer to the customer in order to achieve the same technical results of part as needed with a much less complicated 3D printing which our engineering team was able to reduce the printing time and to prevent the mistake on big lot manufacturing, which subsequently, it was also meant the project cost budgeted by a customer stayed on the expectations right at a quoting phase.
The first prototype was finally printed per specification as improved and agreed, and it was submitted to the customer for initial review in combination with a written report generated by our engineering team who evaluated the printed bobbin samples, making suggestions for an improvement of all areas, including ideas for tightening up the winding and creating a slot for exiting the lead wires. If the printed part was pleased and accepted by a customer, mass lots can be later proceeded to quote, and the production builds were scheduled.
Using 3D printing capabilities in operation, we successfully suggested an alternative bobbin that was both simpler to print, and at a better value for the customer without impacting product performance. Truly, it is called a win-win. The outcome from the project is firmly set that KV Electronics can make printed sub-parts in-house at our 3D printing station, this 3D printer will make the parts delivered on time and within existing specifications or even at a better scope, it allows the customer to meet their timeline on sourcing the part from a right supplier and opens the door for future projects of the customers at KV Electronics.
As technology continues to rapidly develop in 3D printing, it will become even more precise and faster on printer's out-performances, making it even more attractive for the businesses, including may be some development of new materials that can be used with 3D printers, which will open even more possibilities for what can be created by the technology. Our engineering team will keep an eye on the future for immediate deployment, we can soon expect to see even more widespread use of 3D printing in industrial manufacturing, especially the Electrical & Electronics (E&E) industry where cost, quality, and time are essential.