KV Electronics - The Site Visit of Government Agencies & Spearheading Automation Simplification Project to the Industries
On June 28th, 2022 – The management of KV Electronics was given the honor to host a group visit of top governmental leaders, researchers, and distinguished guests from the Thailand Science Research and Innovation (TSRI), the National Research Council of Thailand (NRCT), and the National Science and Technology Development Agency (NSTDA). It was our opportunity to showcase best practices, case studies, and success stories of "Automation Simplification", one of a company's spearhead projects. The visit took place at a factory of KV Electronics located in Samut Prakan province in Thailand.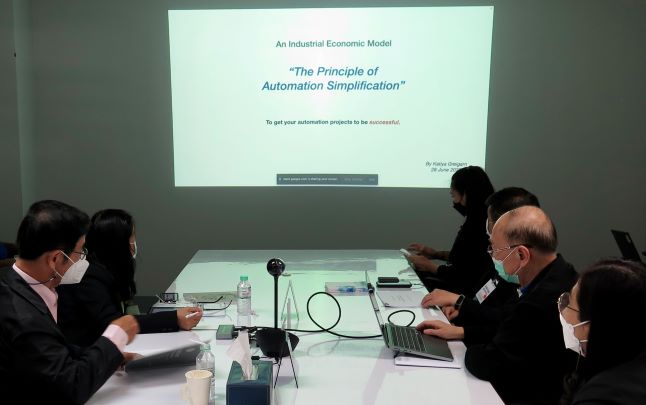 Managing Director of KV Electronics, Dr. Katiya Greigarn shared with the visitors about the history, initiative, project modeling, commercial/economic planning, key success factors, and the case study of Automation Simplification. He showed how the project is implemented and compiled at KV Electronics so that it could succeed in key elements such as seamless functioning work between humans and robots with a productive return on investment. Dr. Katiya also shared the company's roadmap, ambition, and plan to bring Automation Simplification out to the public so that it can be adopted in business processes in the industrial communities, especially, those in SME (Small-to-Medium Enterprise) and SI (System Integration).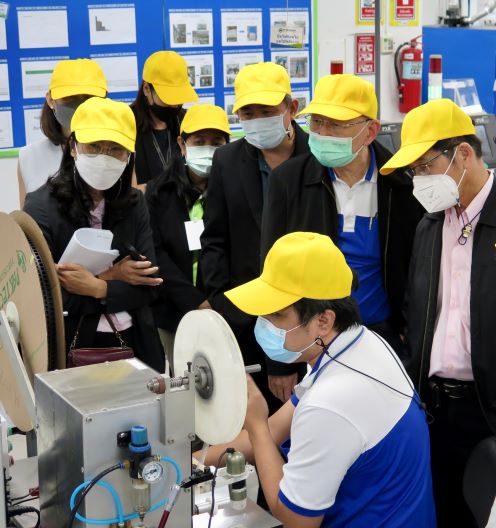 KV Electronics will continue sharing experiences and knowledge to scale every segment in the industry up to a level that can resiliently overcome challenges and uncertainties. More importantly, a willingness to cooperate with the agencies and bodies of the government remains a mission that has never changed. Our company commits to work according to policies and to collaborate with any programs, a government leads to increase the national capability that makes the businesses can strongly withstand or recover quickly from any difficulties toward the prosperity of Thailand Industries as a whole.